I've made quite a few baby knits over the past couple of years, with several of my friends having newborns! In between the 80-hour-plus jumpers and cardigans these mini versions of hats, mittens, blankets and jumpers can be a welcome break – knitting up quickly with almost instant reward! One of my favourite knits I did recently was the Candy baby blanket by Pickles for my dear friend and fellow blogger Hannah (check out her lovely blog on motherhood at Budding Smiles). Destined for her adorable son Toby, little did I know it would become his favourite blanket! Here's the cuddle monster all snuggled up in his first few weeks…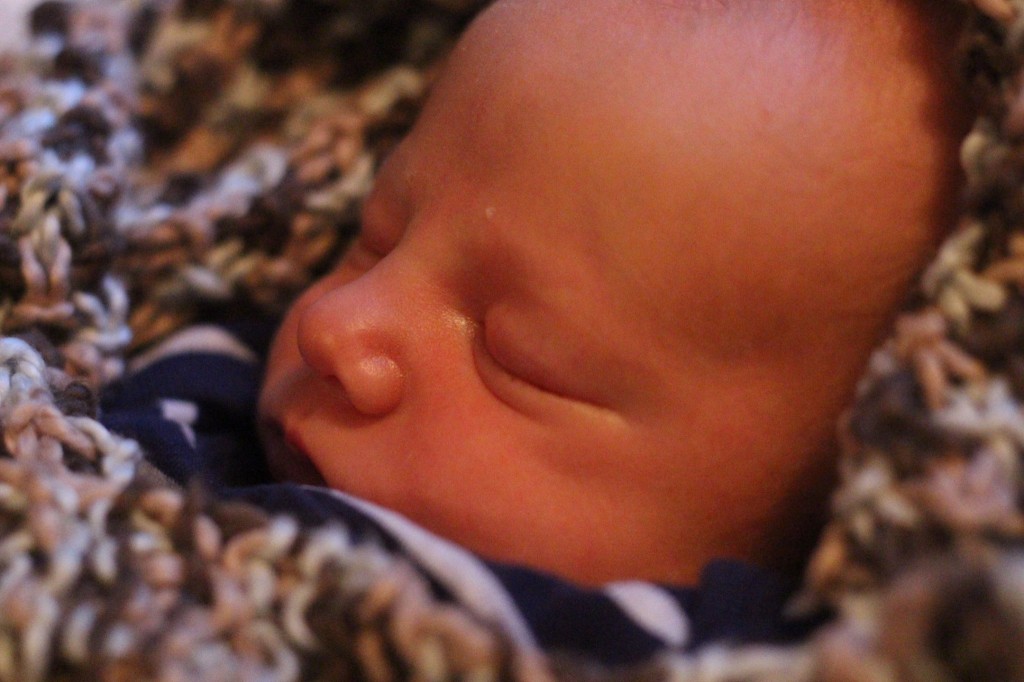 This wonderfully soft baby blanket is knitted in Pickles Thin Organic Cotton, so it's super soft and very warm – great for these nippy wintery days. And it's perfect for little ones as the yarn's completely non-toxic, grown without fertilisers, dyed with native Peruvian plants – and environmentally friendly too!
Yarn kits are available here in a variety of pastel colours, warm browns and rich blues. At the time of knitting we didn't know whether Toby would be a boy or a girl, so I picked quite a neutral combination of colours for either outcome! I chose the Yum yarn kit, consisting of Caramel, Pale Sea Water and Earth as I felt it had a nice balance of colours. But there are plenty of fantastic colour combinations available to choose from for every need.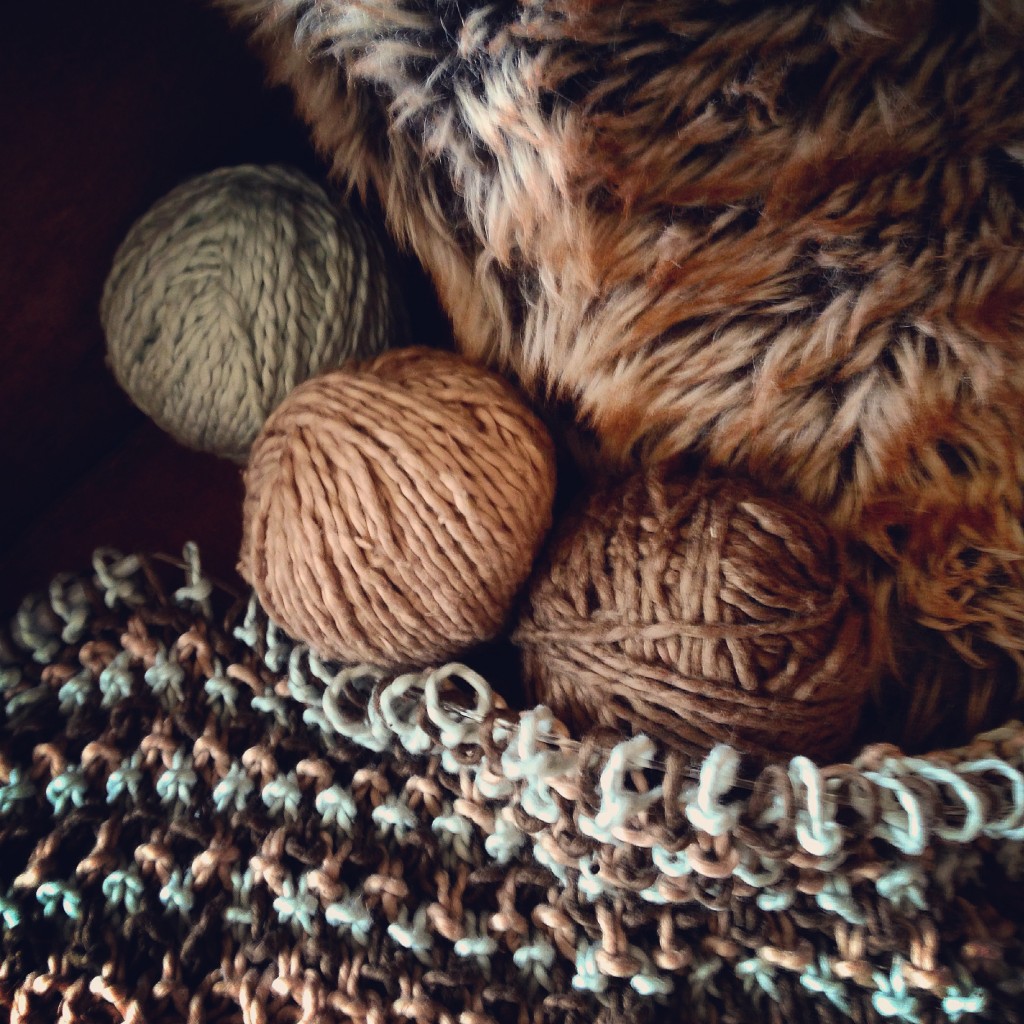 The pattern itself is an easy repeating sequence of knit and slipped stitches that comes together to create a unique knotted finish – it even looks lovely on the reverse (see the last couple of pictures on this post for reverse view). This would make a great project for new knitters who want to experiment with different stitch combinations, but aren't looking for anything too taxing. And the end result is amazing – it's textured and warm, yet airy and light! The baby blanket version knitted up in no time but you can cast on as many odd number of stitches to make it any size you like. This would be perfect as a bed throw or larger blanket!
Personally, it's lovely to see Toby getting so much use out of his, as he's growing up so quickly and baby knits can't be used forever! Here are a couple more pictures of Toby and mum Hannah, wrapped up all warm…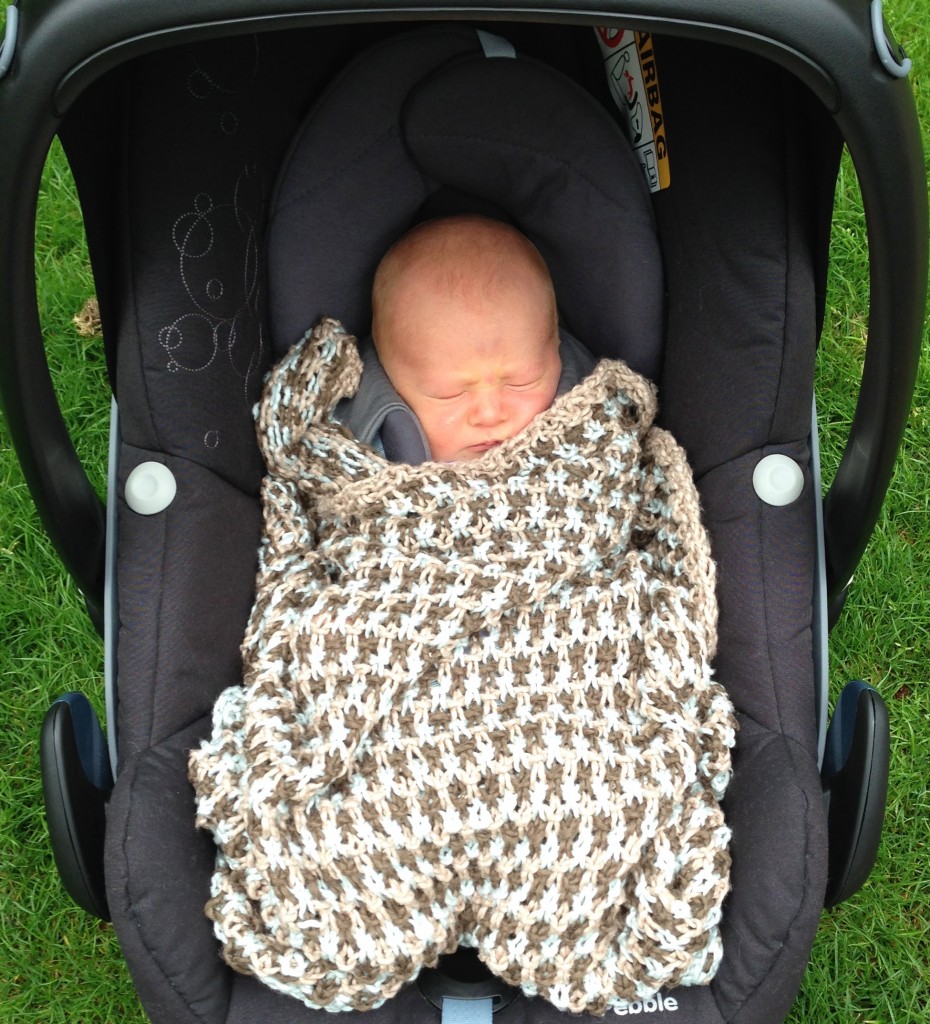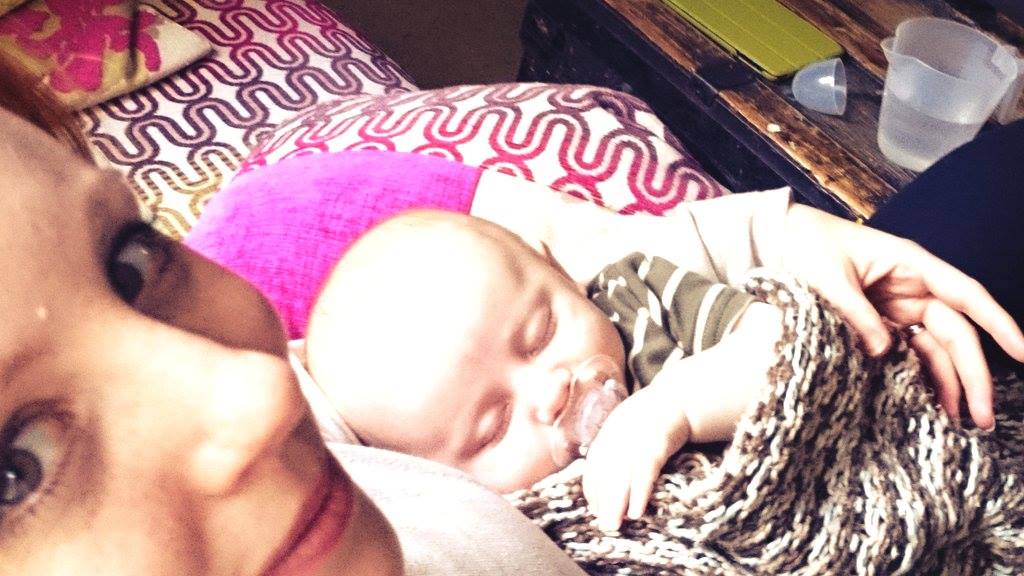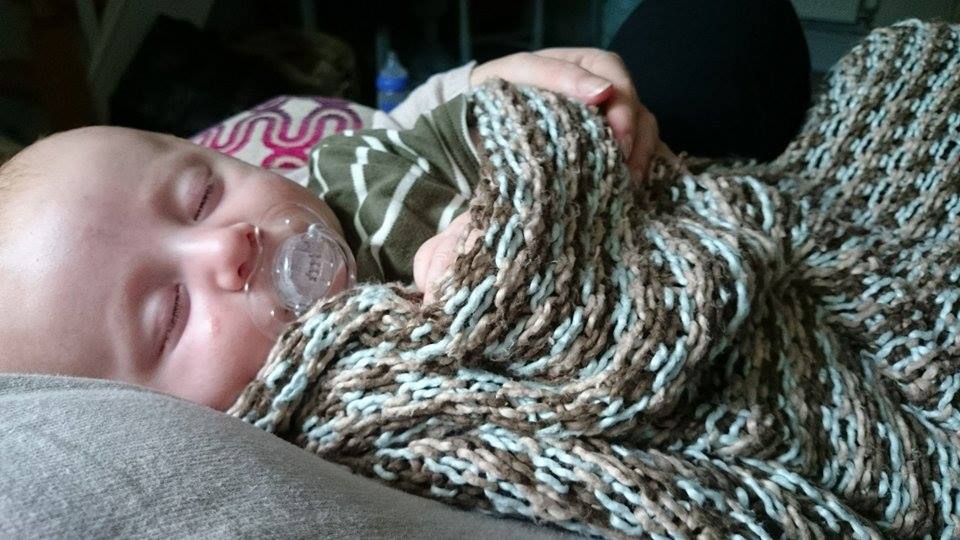 Image credits: Hannah Clarke