The worst laundry related disaster happened to me this week. I got BEETROOT on a WHITE TOP! But rather than flapping around thinking that my favourite blouse was ruined forever, scrubbing it wildly with anything that I could get my hands on (my usual reaction to the frankly frequent spillages I make), I calmly reached under the sink for my trusty bottle of Soak.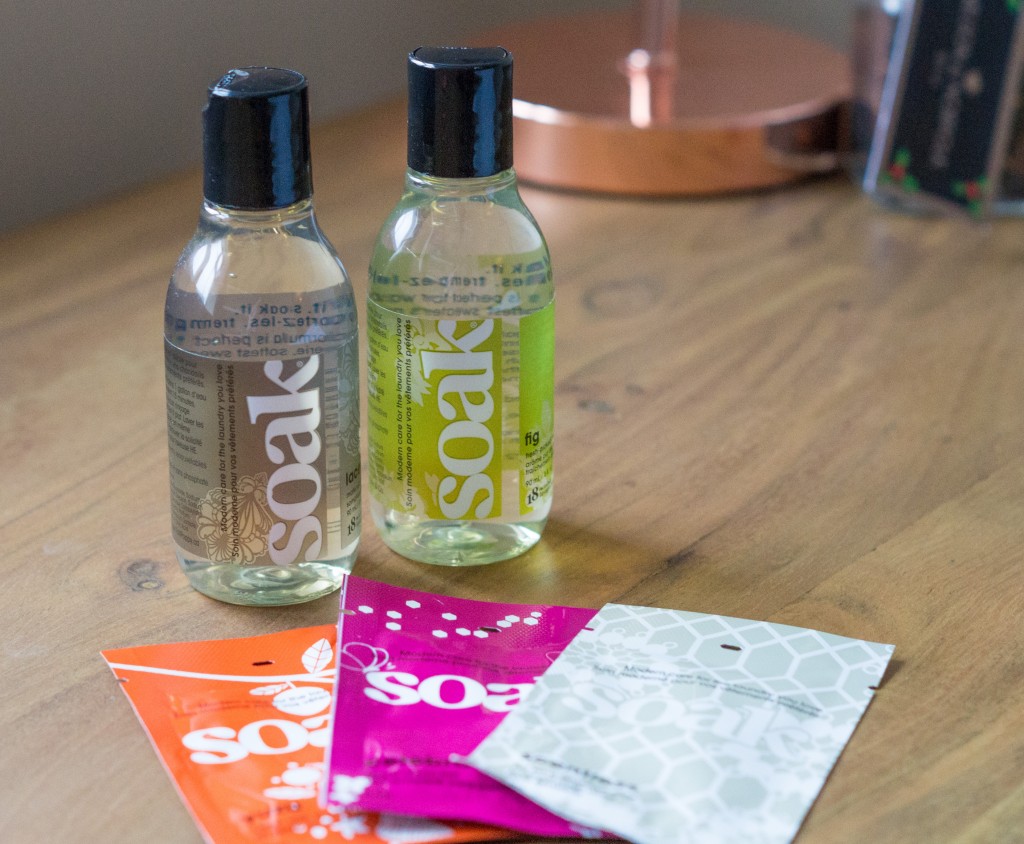 Handwashing
I've been using Soak for over a year now (I spoke about it briefly in this post), since I discovered it on Knit with Attitude. After researching into this unique and (most importantly) environmentally friendly company I was so intrigued, I immediately bought one of their scented range in 'Fig' – I love fig! I use it every time I need to wash my delicate handmade knitwear, and have been so impressed with the results that I've started using it on other things as well. I was kindly sent samples from Soak of their many other fragrances to try out and I've fallen in love with all of them. They even do a scentless one, for super sensitive skins.
If you don't know anything about these products, here's what Soak say in their own words. 'At Soak, we figure that if it's not good for your skin, it's not good for your hand-washables either. So we've made sure that all the ingredients in our gentle, no-rinse formulation are skin- and fabric-friendly, with no harsh chemicals or overwhelming fragrances. You can even use it to wash baby stuff and shampoo your pets!'
How's it work?
It's simple really, add a small capful of your favourite scent of Soak to a sink full of luke warm or cool water. Submerge your clothes and leave for 20 minutes. Then, when you've just about had time to finish a cup of tea, nip back, drain the water and simply squeeze the excess water out. No rinsing, getting rid of soapy suds. Dirt is gently lifted from your clothes and goes down the plughole. And any leftover Soak product within the garment evaporates, leaving your clothes clean and smelling gorgeous!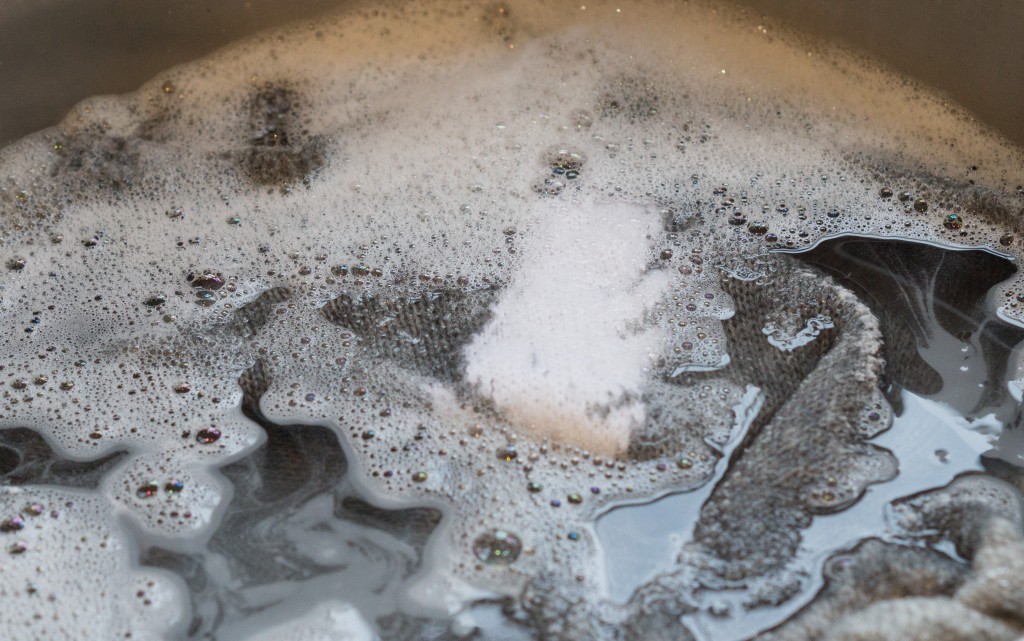 The results
Having used Soak on all of my hand knitted clothes now, it seems to protect and improve the fibres after washing. I had a pair of mittens that were pilling and matted from overwear. One quick wash with Soak and they've sprung back to life! There's no scrubbing or stretching, because you don't have to work the product into your clothes. It does all of that for you!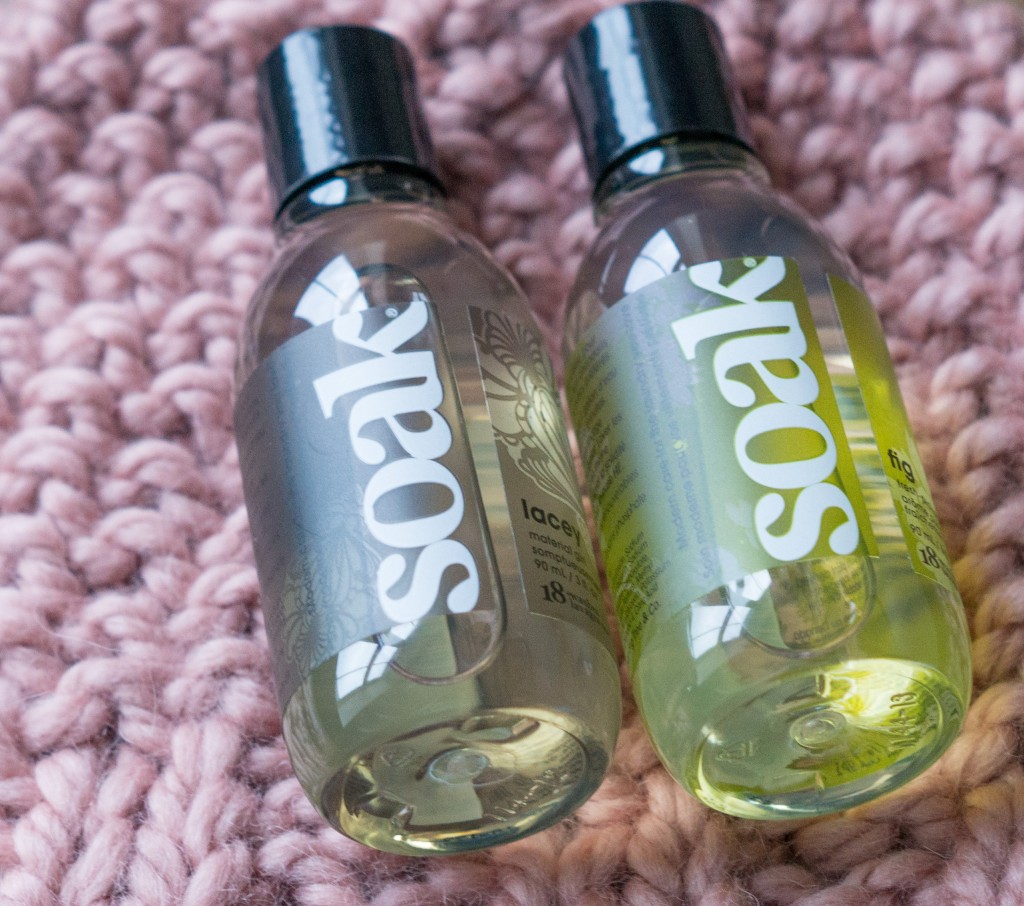 In my mind this one-of-a-kind product is one step along from simply handwashing your delicates. The no-rinse formulation means you're preserving your knitwear, swimwear, gymwear, baby clothes, pet bedding…. everything! And I hate to sound like a sad act, but I genuinely enjoy handwashing my knitwear now, because it's no longer such a hassle.
So far I've tried Fig, Celebration, Yuzu, Scentless and Lacey, the latter being my absolute favourite. All of the scents are subtle but last throughout wearing, fading just at the point you're ready to wash them again.
I obviously could not recommend these enough! So if you already use Soak, or decide to give it a try, let me know how you get on!
x
* I purchased Soak wash under my own steam and was sent additional samples in return for an honest review. All opinions are my own.