I have to share these lovely purchases that I treated myself to a few weeks ago. I got this tote bag and stunning mug from Kelly Connor Designs on her Etsy shop, where she sells a lovely range of quirky and amusing gifts to satisfy the geeky knitter in me.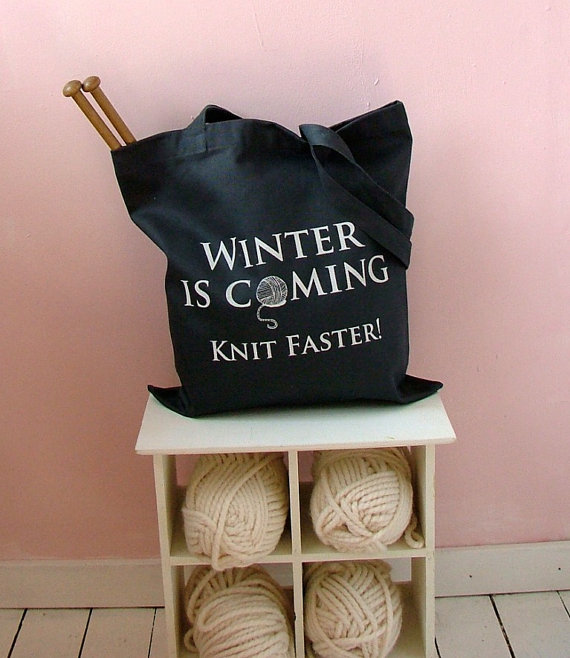 Personally, there was no question about me having to get the Game of Thrones themed tote bag – it was fate. And who doesn't love a good pun on a mug?! I now have somewhere handy to store my on-the-go knitting and a sturdy mug from which to quench my thirst (it's thirsty work, this knitting lark).
Kelly Connor's products are all brilliant quality, and I have no doubt this bag will be carrying my knitting around for many years to come. Check out the rest of her fantastic products here. Perfect for any knitting fiend!