It's my favourite time of year, when the leaves start to turn and the cool air begins to bite, and my choice of jumper becomes progressively thicker day-by-day. This two part blog explores my favourite jumper knitwear and knitting patterns I've discovered this autumn. Comfy, cosy, snuggly, warm and soft – don't these all just make you want to curl up in a ball with nice hot cup of Ovaltine?
Danforth – Quince & Co.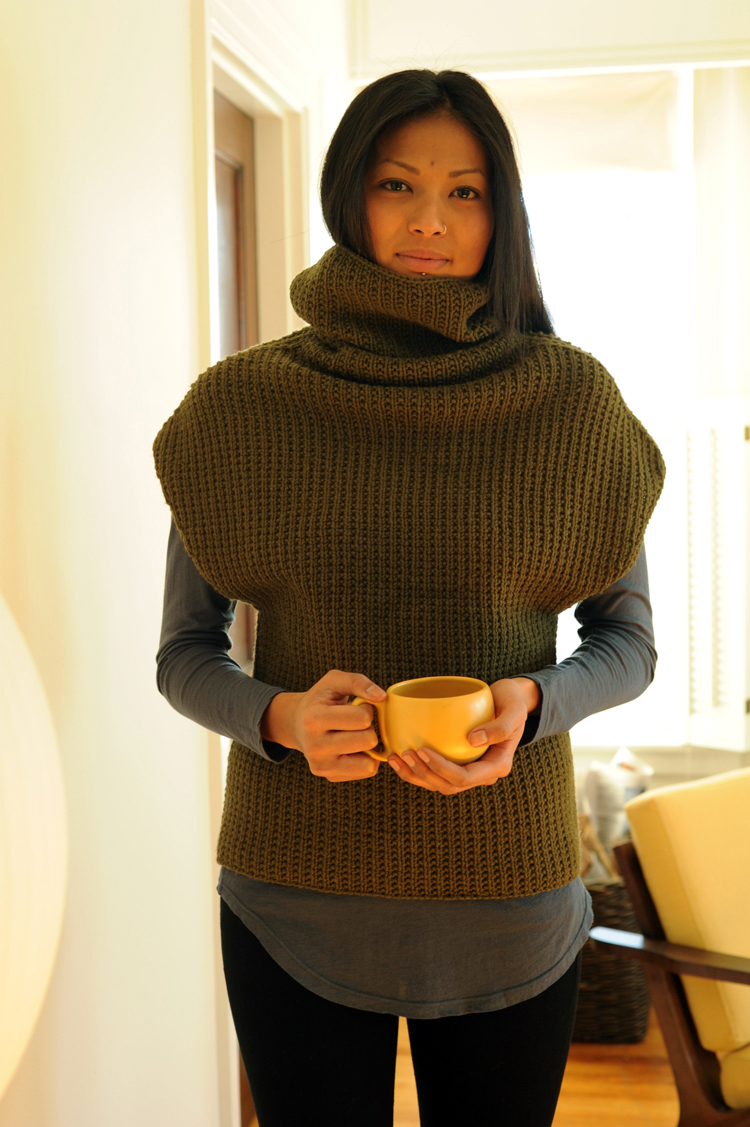 The textured stitch in this Danforth pullover by Quince & Co. makes me feel warmer just looking at it. I love the fact that it's sleeveless so you can mix it up, and wear it with a thicker or thinner underlayer with 3/4 or full length sleeves. The possibilities are endless! I've been making the Honeymaker sweater this year in preparation for winter and I chose to buy their Osprey yarn to create it. What a brilliant idea that was! Quince & Co.'s yarns are so luxuriously soft so I'd certainly chose their Lark yarn to make the Danforth in. This versatile winter-warmer is definitely on my wishlist this autumn! As an aside, the Quince & Co. website is one of my favourites, with handy links from each knitting pattern to the recommended yarn, and all yarns in a range of lovely colours. I always go there for a touch of knitting inspiration.
The Sweatshirt – Purl Soho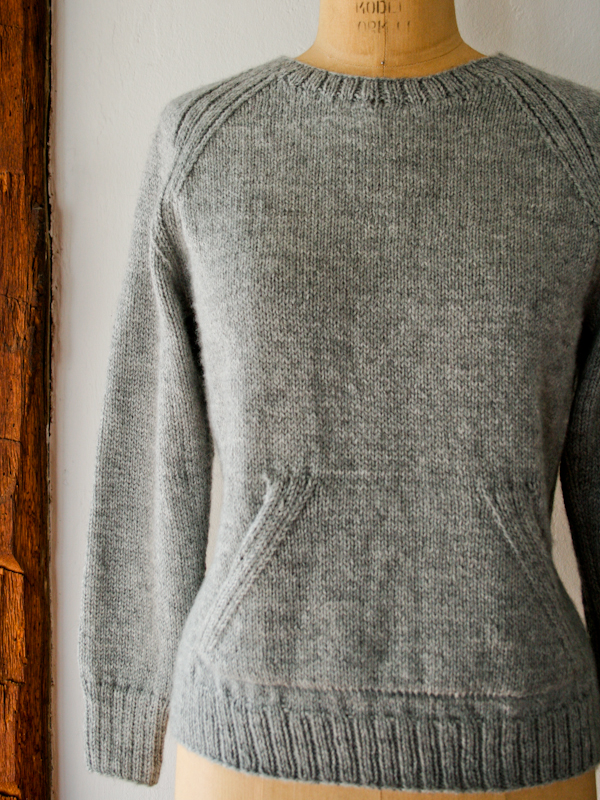 This basic, cosy sweater would become what I like to think of as the 'old faithful' jumper that I'd always throw on for a night on the sofa. It just screams comfort to me with a beautiful front pocket to warm my hands up with (I'm a devil for cold hands) and lovely fitted sleeves! This particular little beauty is knit in Swans Island 100% organic merino in worsted so no itchy, scratchy wool here folks!
Bubbly crop sweater – Pickles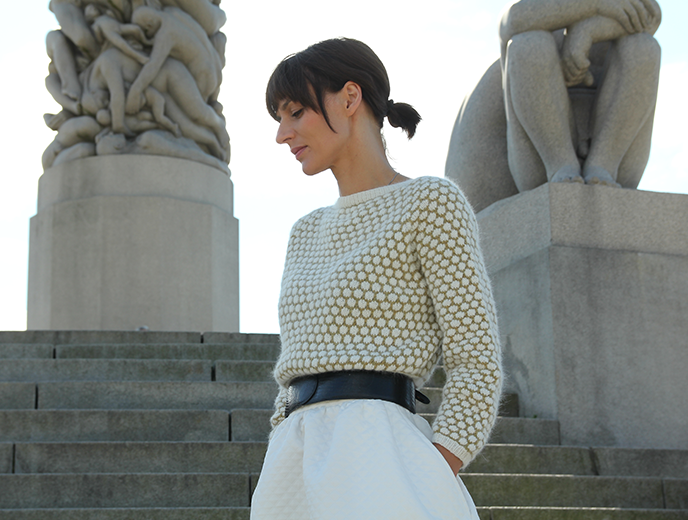 Now this I just have to have! You can be warm and elegant at the same time! The bobble effect is a new twist on an old classic and I love the slit neck feature on this beautiful cropped jumper. Ooh and the knitting pattern is also available in long-length here too! Pickles sell yarn kits in some fantastic colour combinations for both versions, and I can't wait to get mine. Two for me please…
So now you know what I'll be wearing this winter! Let me know if you've got any favourite sweaters, jumpers or cardigans for this autumn/winter season!
The opinions in this blog are my own. Image credits: Quince & Co., Purl Soho, Pickles