Knitting can be a waiting game.
Not only in the sense that you can spend hours and hours on just one piece. But also in that you can stash wool and sit on it for years.
I looked back at when I bought the wool for the Pickles Slitted Sweater. Guess…15th April 2014!!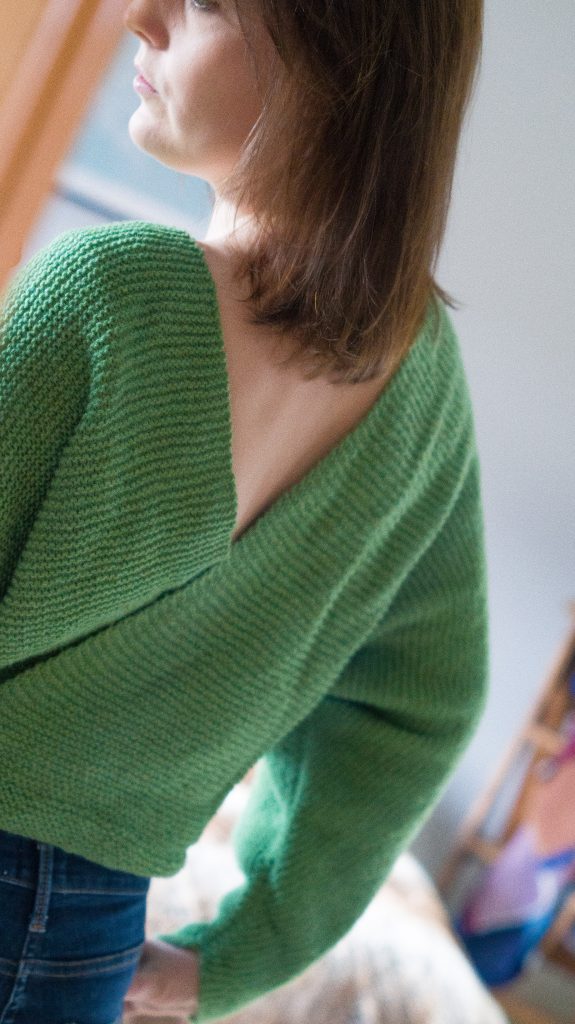 I picked the most vibrant green shade of Pickles Pure Wool for mine. This was pre-Honeymaker, and I'd never had a jumper this colour. I now have two.
I could not be happier with my lovely green Slitted Sweater. I made mine slightly bigger for a more relaxed fit, and slightly longer arms. It's loose, flowing but cropped –  perfect for high-waisted jeans or skirts.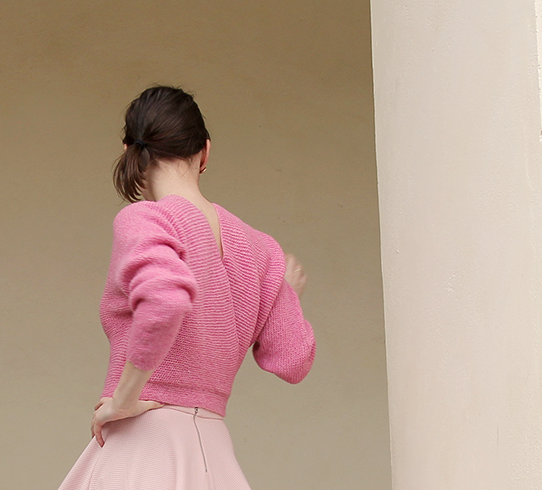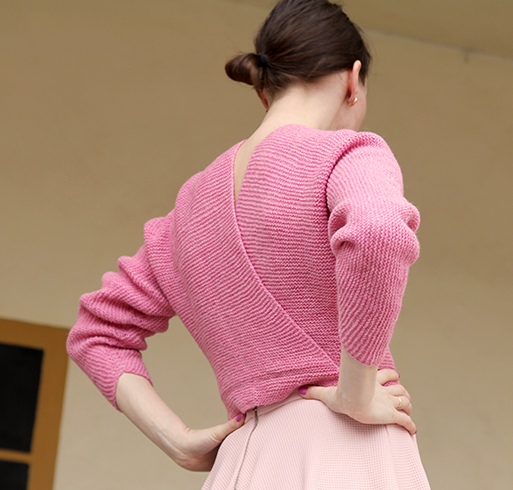 The pattern is made in one satisfying single piece from the bottom up. Entirely in garter stitch. My favourite section was the clever detail of increasing for both arms. It's subtle, but incredibly decorative. And the end result is a lovely gathered increase down the length of the arms.
I'm a huge fan of Pickles knitting patterns. They continue to create stunning, simple and creative patterns. I tried them out loads when I was learning and teaching myself how to knit. They taught me a lot of the basics, and also introduce you to some more advanced techniques along the way.
I'm left with a beautiful garment that I want to wear. All. The. Time.
Happy knitting
x
Save