With autumn having descended so quickly, these last couple of weeks have plunged us into cold spells. Knee high boots and wooly jumpers are the norm, and you absolutely have to carry an umbrella. At. All. Times.
So this seemed like the perfect time to indulge myself in a huge knitted throw for myself! Something that I can tuck my feet up under on these darker, colder evenings.
Stitch & Story's Bounty Throw fit the bill perfectly. It's a wonderfully easy pattern, but switches up the stitch patterns frequently enough to keep a seasoned knitter like myself from getting bored! I picked their lovely shade of Olive Pastel, as it's my absolute favourite!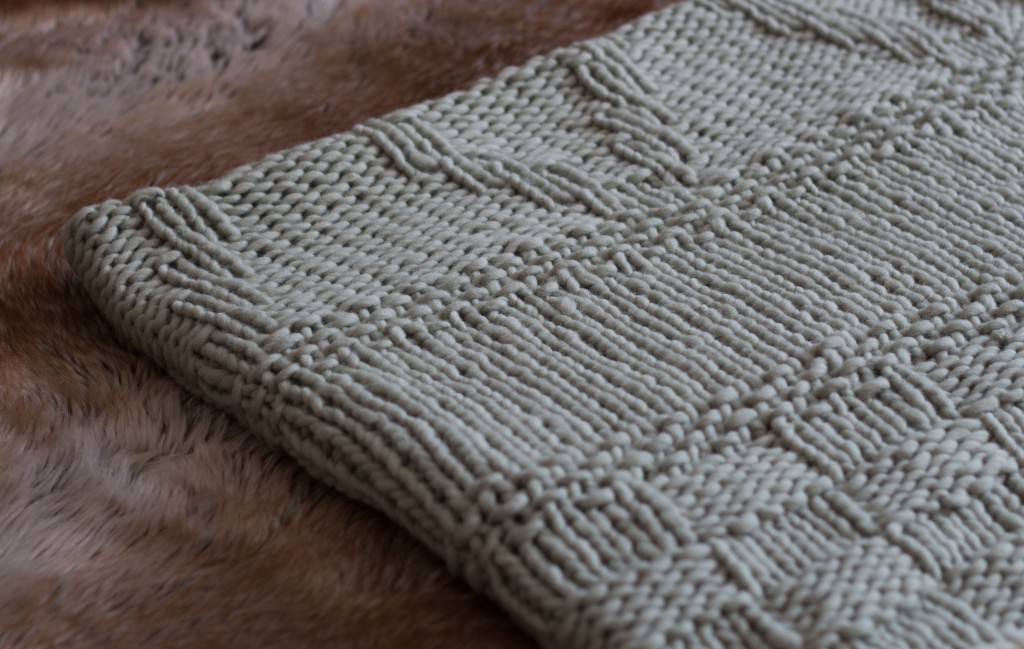 Stitch & Story are a fab company, encouraging us to knit our own and spreading the message 'knit to tell'. Providing easy-to-follow patterns, beautifully squishy 100% merino wool and a great selection of knitting kits. We all know handmade items always have a great story behind them and for me, pack a bit more personality, not to mention the personal pride you feel when you've finally cast off that final stitch! My Q&A with founder of Stitch & Story Jennifer Chan is here, if you want to find out more!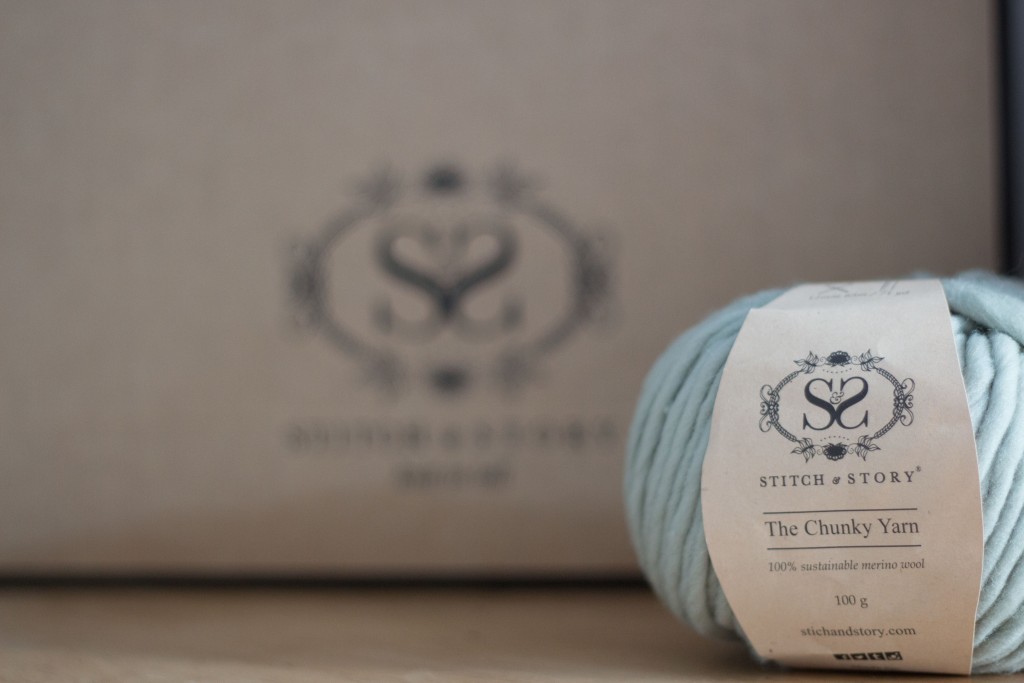 I bought two of Stitch & Story's kits, the Bounty Throw and the Staman Stitch Cushion. Both arrived beautifully packaged, wrapped in a black bow. There's something delicious about unwrapping these – I'm not going to lie, it felt like Christmas!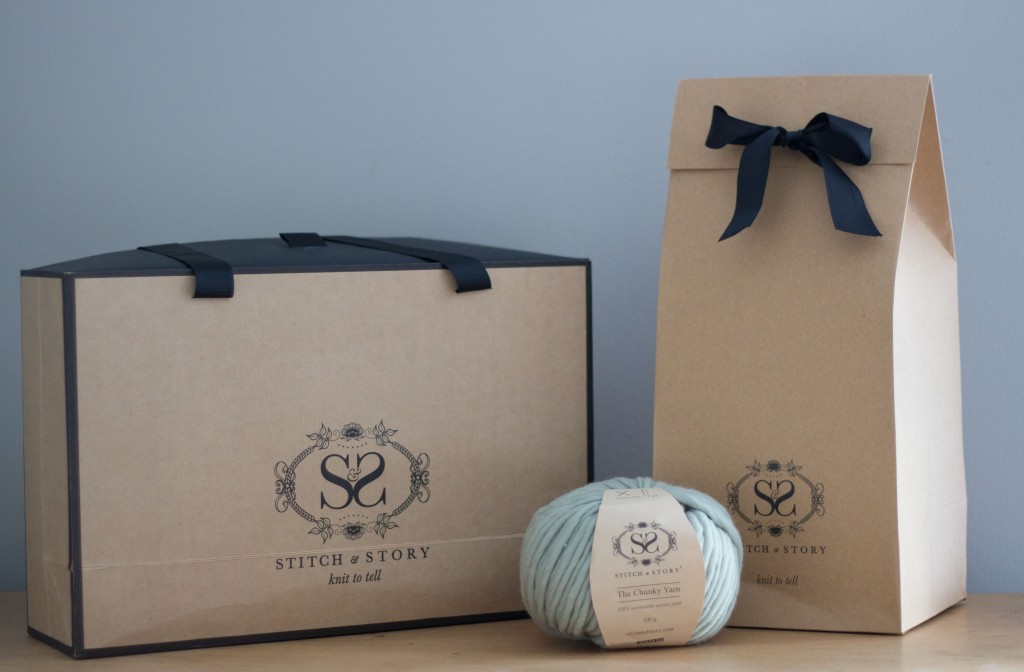 It took me a little over two evenings worth of knitting to get the Bounty Throw finished – an unbelievably quick knit for an adult size blanket. I love the texture the stitch patterns create. And let me tell you about the chunky wool Stitch & Story pack into all of their kits – 100% merino wool. Now I've said before I have trouble with itchy wool – most times only cashmere or cotton will feel good on my skin, and I don't have the budget for cashmere. But Stitch & Story have the recipe for the softest wool – practically every time I finished a row I couldn't resist planting my entire face into it!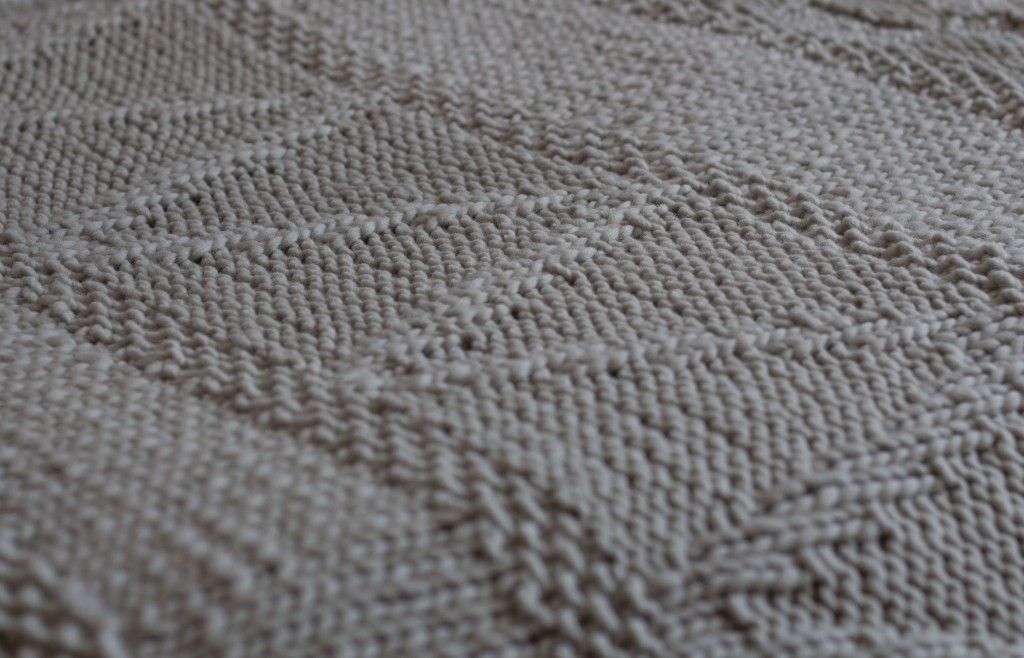 Having had a good look at both of my Stitch & Story knitting patterns, they're both really easy to follow, and are beautifully presented (they come in a little booklet) you almost want to put the pattern itself on display!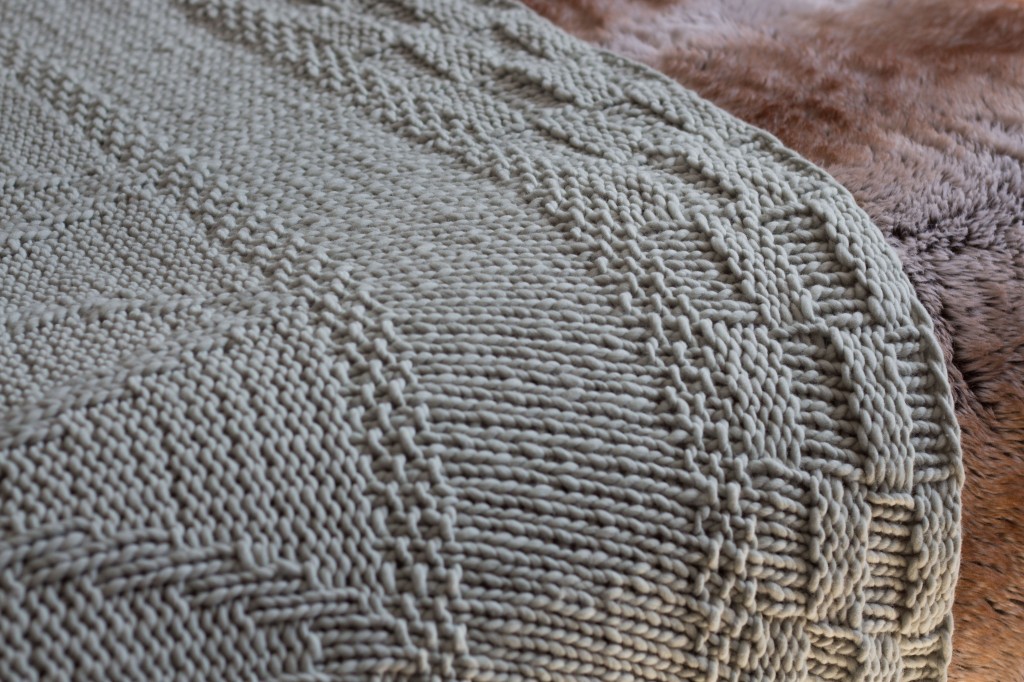 After wet blocking my blanket measures 110 x 125cm – perfect size for little old me! I've been tucking up under my Bounty Throw every evening recently – it's my go-to comfort blanket and I love it!
Aaaaand Stitch & Story have just launched their new Slumber Socks knitting kit, which I think will pair up nicely with my blanket in olive green. Is it weird to match your socks to your blanket?
xxxxxxxxxx
*Stich & Story did not approach me for this review, I bought this pattern and yarn under my own steam and all opinions are my own.